Featured Video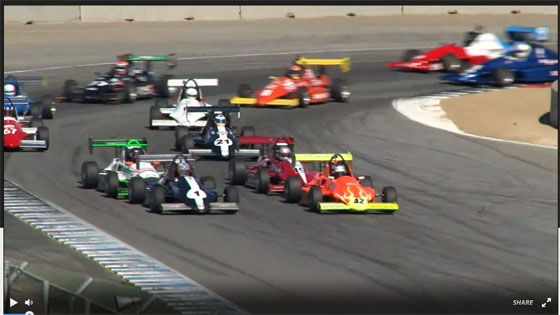 View the 2014 SCCA National Runoffs FM Race Video Here
---
Team Update - September 2017
HURRICANE HARVEY: For our friends and fans who have had us in their thoughts during Hurricane Harvey, we are happy to report that we remained safe and dry throughout the storm and the aftermath, though like many in Houston, we have friends who were less fortunate. Our hearts go out to those affected by the storm as they and all in our community struggle to return to normal. God bless.
Alan and the Alan McCallum Racing Team would like to express our thanks to all of the thousands of people, including volunteers, local celebrities and sports figures, businesses, and most of all everyday citizens near and far who have shown tremendous love and support for Houston over the past couple of weeks. We also want to express our appreciation to the first responders and local, state and national officials who worked tirelessly to respond to the crisis and meet the needs of Houstonians and surrounding communities. Their dedication and heroism has been an inspiration to us all.
TEAM UPDATE: For our racing friends who have been missing us at the race track last year and this year, here is an update. Alan made the decision a little over two years ago to change career paths and to pursue a career as a Petroleum Engineer. As a Houston native and with both parents having worked in the Petroleum Industry for many years, he was naturally drawn to this choice. Currently, Alan is attending the University of Houston as a full-time Engineering student, and is devoting all of his energies to achieving success as a Petroleum Engineer. But, rest assured that he and the team look forward to joining you out on track from time to time, as his studies permit.
Meanwhile, Alan's Crew Chief (Dad) continues to keep things at the shop in good working order. The race car has undergone recent improvements, and Dale is becoming an expert on wheels. (Check it out on Facebook.)
We at Alan McCallum Racing want to wish all of the Formula Mazda drivers and teams who will be attending this year's Runoffs at the Indianapolis Motor Speedway good luck. We hope you have a great, highly competitive, and safe race.
The Alan McCallum Racing Team
Latest Race Recaps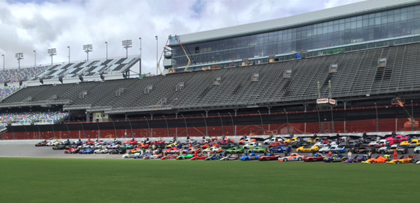 Last September, we wrapped up the year's abbreviated schedule of three SCCA Majors weekends and the 2015 SCCA National Runoffs at Daytona International Raceway in Daytona Beach, Florida. It was a mixed season with three podiums out of six starts, including one 1st Place and two 2nd Place finishes. Unfortunately, we ended the year with a DNF in the final championship race after an on track incident which caused significant front-end damage to the car. It was not the result we had hoped for, but that's racing. We'll begin the 2016 season with a new front-end and a new engine, so we look forward to being very competitive in 2016. Many thanks to my awesome crew and to all who made the year possible.
---
More News....
---
Press